HOUSTON'S PLANNING COUNCIL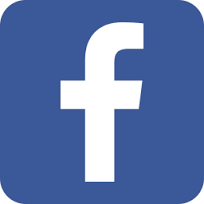 PROJECT L.E.A.P.
MEETINGS AND EVENTS
PUBLICATIONS
Planning Council Brochure

Client Rights/Complaint Procedure
HIV/AIDS RESOURCES & LINKS
INFORMACIÓN SOBRE EL SIDA Y VIH
CONTACT US
EIIHA STRATEGY WORKGROUP
E.I.I.H.A.: Early Identification of Individuals with HIV/AIDS

---
When Congress reauthorized the Ryan White legislation at the end of 2009, they added the following new responsibilities for the Ryan White Part A program:
Determine the size and demographics of the estimated population of individuals who are unaware of their HIV status; and

Develop a strategy for identifying those with HIV/AIDS who do not know their status, make them aware of their status, and refer them into care.
Because the new requirements are closely linked to HIV prevention activities, it is recommended that community prevention groups and planning councils work collaboratively in the development of a strategy and that existing strategies be strongly considered as the basis of this new program requirement.
Membership of the committee includes members of the Ryan White Planning Council and Houston Prevention Planning Group.
Meeting Packet - March 23, 2017
Regular Meeting Date/Time: The Ad Hoc EIIHA Committee meets as needed to create and review the EIIHA matrix.
Regular Meeting Location: The Ad Hoc EIIHA Committee meets at at the Harris County Annex 83 at 2223 West Loop South (between Westheimer and San Felipe).
Check the calendar for current meeting date and location information.