HOUSTON'S PLANNING COUNCIL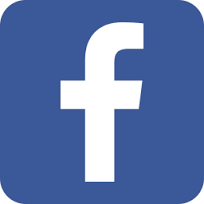 PROJECT L.E.A.P.
MEETINGS AND EVENTS
PUBLICATIONS
Planning Council Brochure

Client Rights/Complaint Procedure
HIV/AIDS RESOURCES & LINKS
INFORMACIÓN SOBRE EL SIDA Y VIH
CONTACT US
QUALITY IMPROVEMENT COMMITTEE

---
Gloria Sierra & Robert Noble, 2017 Committee Co-Chairs
This committee will be given the responsibility of assessing and ensuring continuous quality improvement within Ryan White funded services. This committee is also the place where service definitions and recommendations on "how to best meet the need" are made. Standards of Care and Outcomes Evaluation, which must be looked at within each year, are monitored from this committee. Whenever possible, this committee should collaborate with the other Ryan White planning groups, especially within the service categories that are also funded by the other Ryan White Parts, to create shared Standards of Care.
In addition to these responsibilities, this committee is also designed to implement the Planning Council's third legislative requirement, assessing the administrative mechanism in rapidly allocating funds to the areas of greatest need within the eligible area, or assessing how well the grantee manages to get funds to providers. This means reviewing how quickly contracts with service providers are signed and how long the grantee takes to pay these providers. It also means reviewing whether the funds are used to pay only for services that were identified as priorities by the Planning Council and whether all the funds are spent. This Committee may benefit from the utilization of external members.
Committee Meeting Packet - May 18, 2017
Regular Meeting Date/Time: The Quality improvement Committee meets on the third Thursday of the month at 11:00 a.m..
Regular Meeting Location: The Quality improvement Committee meets at the Harris County Annex 83 at 2223 West Loop South (between Westheimer and San Felipe).
Check the calendar for current meeting date and location information.