| | |
| --- | --- |
| <![if !vml]><![endif]> | |
HOUSTON'S PLANNING COUNCIL:
Council Officers & Committee Chairs
-Apply for Committee Membership
PROJECT L.E.A.P.:
Project L.E.A.P. Advisory Committee
Project L.E.A.P. Do-it-Yourself Kit
MEETINGS AND EVENTS:
2016 Ryan White All Grantee Meeting
(Houston's presentations and handouts)
2018 Ryan White All Grantee Meeting
(Houston's presentations and handouts)
PUBLICATIONS:
2017-2021 Comprehensive Plan NEW!
Blue Book Form for Inclusion or Update
2019 Epidemiological Profile NEW!
Resources for the Formerly Incarcerated
Transgender Access to HIV Care
Planning Council Brochure:
Client Rights/Complaint Procedure:
Standards of Care & Performance Measures
HIV RESOURCES & LINKS:
CONTACT US:
HOUSTON LINKS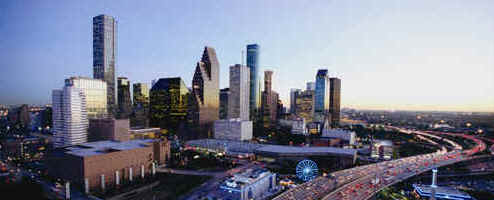 ---
Ryan White Planning Council CEO:
County Judge Ed Emmett
Ryan White Part A Administrative Agent:
Harris County Public Health Ryan White Grant Administration
Ryan White Part B/State Services/Part D Administrative Agent:
Houston Regional HIV/AIDS Resource Group
Coalition for the Homeless of Houston/Harris County
Harris Health System (formerly Harris County Hospital District)
Housing Opportunities for Persons with AIDS (HOPWA)
Houston HIV/AIDS Clinical Trials Directory
Houston Prevention Planning Group (CPG)
Houston Area HIV/AIDS Service Providers
(See the Blue Book for more listings)
Access Care of Coastal Texas (ACCT)
Avenue 360 Health and Wellness  (formerly Bering Omega Community Services and Houston Area Community Services - HACS)
Baylor International Pediatric AIDS Initiative
Bering Omega Community Services (See Avenue 360 Health and Wellness)
Brentwood Community Foundation
Catholic Charities AIDS Ministry
Center for AIDS Information and Advocacy (CFA)
Change Happens! (formerly FUUSA)
Fundación Latino Americana Contra el Sida, Inc. (FLAS, Inc.)
AccessHealth (formerly Fort Bend Family Health Center - FBFHC)
Houston Health Department (HHD)
Houston SRO Housing Corp - Corder Place Apartments
Houston SRO Housing Corp - San Jacinto Apartments
Houston Volunteer Lawyer Program
St. Hope Foundation (SHF)
Thomas Street Health Center  (Harris Health System)
Triangle Area Network (TAN)
United Way of Greater Houston Resource Directory
UT Health Science Center Pediatrics
Michael E. DeBakey VA Medical Center
If you are a provider of HIV services and would like to have your website listed here, please send us your information.