HOUSTON'S PLANNING COUNCIL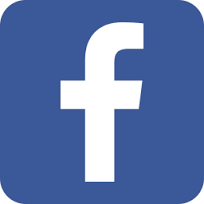 PUBLICATIONS
Planning Council Brochure

Client Rights and Complaint Procedures
HIV/AIDS RESOURCES & LINKS
INFORMACIÓN SOBRE EL SIDA Y VIH
CONTACT US
HOUSTON AREA HIV SERVICES RYAN WHITE PLANNING COUNCIL

---
How to Best Meet the Need Workgroup Schedule

MISSION STATEMENT
The Houston Area HIV Services Ryan White Planning Council will improve the quality of life and advocate for those infected and/or affected with HIV/AIDS by taking a leadership role in the planning and assessment of HIV resources.
VISION STATEMENT
We envision an educated community where the needs of all HIV/AIDS infected and/or affected individuals are met by accessible, effective, and culturally sensitive health and psychosocial services that are part of a fully coordinated system. The community will continue to intervene responsibly until the end of the epidemic.
GOALS
Collaborate with and utilize information from all constituencies to plan and deliver high quality and cost effective care.
Identify and provide services to unserved and underserved populations.
Promote the dissemination of information on HIV prevention, treatment and resources.
<LINK REL="SHORTCUT ICON" href="http://test.rwpc.org/favicon.ico">
Ryan White Planning Council Houston, TX Houston Ryan White Planning Council Ryan White Planning Council Houston, TX Houston Ryan White Planning Council Ryan White Planning Council Houston, TX Houston Ryan White Planning Council Ryan White Planning Council Houston, TX Houston Ryan White Planning Council Ryan White Planning Council Houston, TX Houston Ryan White Planning Council Ryan White Planning Council Houston, TX Houston Ryan White Planning Council Ryan White Planning Council Houston, TX Houston Ryan White Planning Council Ryan White Planning Council Houston, TX Houston Ryan White Planning Council Ryan White Planning Council Houston, TX Houston Ryan White Planning Council Ryan White Planning Council Houston, TX Houston Ryan White Planning Council Ryan White Planning Council Houston, TX Houston Ryan White Planning Council Ryan White Planning Council Houston, TX Houston Ryan White Planning Council Ryan White Planning Council Houston, TX Houston Ryan White Planning Council Ryan White Planning Council Houston, TX Houston Ryan White Planning Council Ryan White Planning Council Houston, TX Houston Ryan White Planning Council Ryan White Planning Council Houston, TX Houston Ryan White Planning Council Ryan White Planning Council Houston, TX Houston Ryan White Planning Council Ryan White Planning Council Houston, TX Houston Ryan White Planning Council Ryan White Planning Council Houston, TX Houston Ryan White Planning Council Ryan White Planning Council Houston, TX Houston Ryan White Planning Council Ryan White Planning Council Houston, TX Houston Ryan White Planning Council Ryan White Planning Council Houston, TX Houston Ryan White Planning Council Ryan White Planning Council Houston, TX Houston Ryan White Planning Council Ryan White Planning Council Houston, TX Houston Ryan White Planning Council Ryan White Planning Council Houston, TX Houston Ryan White Planning Council Ryan White Planning Council Houston, TX Houston Ryan White Planning Council Ryan White Planning Council Houston, TX Houston Ryan White Planning Council Ryan White Planning Council Houston, TX Houston Ryan White Planning Council